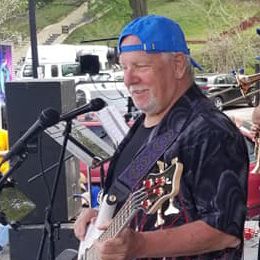 Wayne
Vocals & Bass
Wayne has been performing in the Baltimore area since he was a teenager.  He began as a guitar player/singer, and played Rock & Roll, British Rock and Motown; eventually joining "The Deltas", spending every weekend of the next two years playing clubs, bull roasts, fashion shows and a variety of other venues.   He decided to turn to bass guitar, when he helped establish the hard rock group "McKeever".   After a couple years off, he helped form "Bits & Pieces" as the lead singer (no instrument).  The band stayed together for close to 15 years.   Once again he got out of music, but got back in as the bass player and singer for Bak Traxx.  After a couple years, he gave up the bass and switched to keyboards and rhythm guitar as the band moved into different styles of music.   After a 6 year run, he decided to make a change and created the duo "Wize Gize", and then turned back to bass again with county artist "Jay Henley & Stonebroke". 
During his time with Jay, he was approached about putting together another project, and helped to create "The Front", one of Baltimore's premier musical and vocal groups.  After spending several years with the band, he decided it was time to follow his other joy: boating.  The urge to play was still there however, and he eventually became a member of Zig Zag, as a Bassist and Singer.   He was approached by the Rebels, and couldn't resist getting back into a group with a live horn section.  He shares the male leads and his bass work keeps the "bottom" hammered home.
He has performed on stage with "The Happenings", "The Strawberry Alarm Clock" and "Len Berry" and opened for Gretchen Wilson while with Jay Henley.  He is noted in several sections of the book, "Baltimore Sounds, An illustrated encyclopedia of Baltimore musicians….1950 – 1980".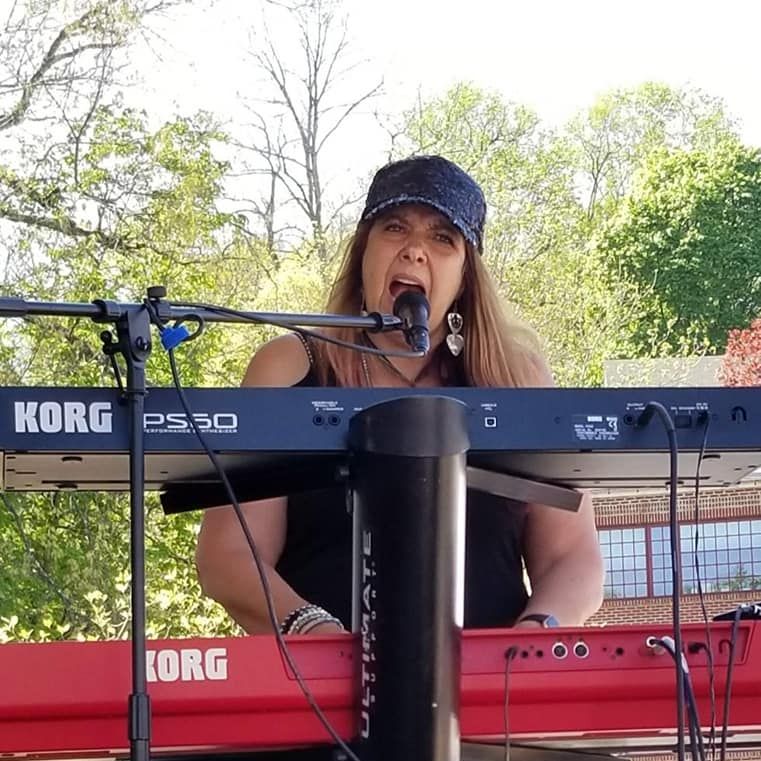 Jeanine
Vocals & Keyboards
Jeanine has been a keyboardist, lead vocalist, and percussionist for several bands in the Baltimore/Washington area since the late 70s.  Her bands include: Amber, a wedding/private function band under the management of late Bernard "Bernie" Hynson, Sr. for 6 years, that played up to four times every weekend.  The band disbanded, and after a short break in music, Jeanine joined Choyce. This band was a 5-piece dance band which also played weddings, private functions, as well as some local bars. 
After two years, Choyce disbanded and Jeanine found herself joining Patuxent, which played in the Baltimore/DC area as a local wedding band.  She also played in a trio band, Triple Threat, as their vocalist/keyboardist/bassist, which lasted about a year before she moved out of state.  Several years later, Jeanine found herself back in the music scene where she joined an up and coming band, No Whiskey For Tori, as lead singer and keys. 
She later joined West Side Rocks and then onto Declassified band, a 7-piece dance band under the direction of Dick Mazza.  Declassified disbanded and after persuasion from the Rebels, she joined them in 2018.  She currently sings lead along with Wayne as well as plays keys.
Dave
Trombone
As one of the original members of The Rebels, Dave started with The Rebels in 1967 and quickly became part of the booming local band explosion.  He and Rennie Maxcy were known as the best 2-piece trumpet/trombone combo around because they made up their own brass arrangements, playing local venues such as the UAW Hall, Ellicott City Armory and others.
The Rebels evolved into the bands Pegg and Flaggstaff in which Dave was a member.  He also played short stints with the bands Deacon, Tremolos and the Assisted Living Band.  Maryland Entertainment Hall of Famer, Barry Gregory insisted on Dave playing in one of his bands.
In later years, Dave studied under Janice Owens through Peabody Prep.
Dave was the founding member and Director of the Salem Brass Ensemble, playing late Renaissance  and early Baroque music.  Two of Dave's favorite composers are Giovanni Gabrieli and Georg Philipp Telemann.
Prince, Clutch, Frank Zappa, Crack The Sky and Chicago are favorite groups.
Christopher Bill is a favorite contemporary trombonist, arranger and composer.
Today, Dave enjoys being a member of today's Rebels, playing with accomplished musicians.  Dave can be found in the iconic music encyclopedia, Baltimore Sounds and is easily recognized and known for wearing his Trademark Amedeo Chiappetta Red Italian Sport Coat.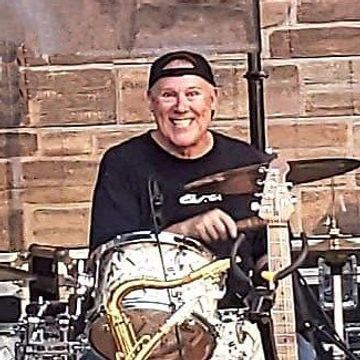 Chuck
Drums
Chuck began his drumming career in the late '70's, playing in various bands in the Baltimore area.
In 1984 Chuck was a founding member of the band 'Cry Monday', playing mostly original music.  In 1985, Cry Monday's song 'I'm a Runner' was published on the 98 Rock Volume III album.  Later that year, Cry Monday made two national TV appearances on the popular talent show 'Star Search' – missing out on a quarterfinal slot by ¼ of a star.  Locally, Cry Monday performed several concerts including the Preakness and was the opening act for 'White Lion' and 'Kix' along with other regional acts.
In 1985, Chuck also found work as a session drummer playing demos and radio jingles for various music producers.  In 1985-1986, Chuck was the session drummer for John Palumbo who was working locally as a producer and solo artist at the time.  Chuck recorded several songs John produced for various artists and song writers.  Chuck also recorded several songs on John's solo album 'Blowing Up Detroit' including the second single 'Drifting Back to Motown' which was later performed in live shows by 'Crack the Sky'.  
In the late '80's, Cry Monday transitioned into a cover band and ultimately into a formal tuxedo band.  They performed primarily at large formal weddings and corporate events in the Baltimore and DC markets until 2010.
In 2005-2015, Chuck played with the classic rock/blues band 'The Drunken Uncles'.  In 2016 Chuck joined the 'The Cindy Miller Band' which still preforms today. In 2019, Chuck was the drummer for the 'Orange Wedge' reunion band which performed at StanStock.
In 2020 Chuck was hired as the touring drummer for 'The Kim White Band' supporting her 2019 album 'I Walk Alone'.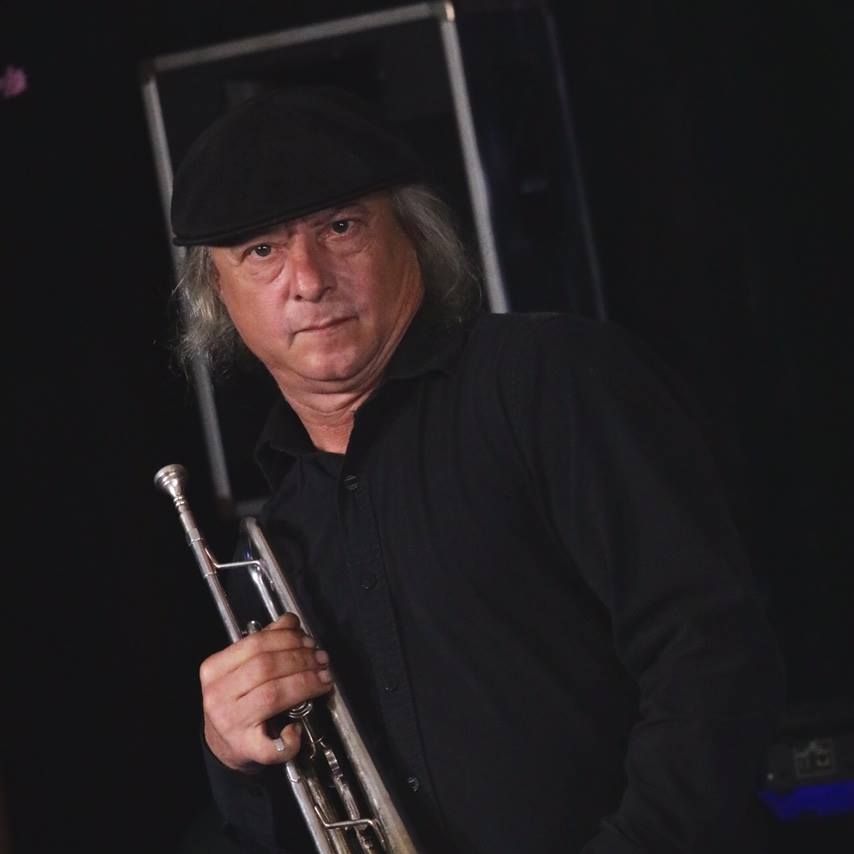 Bobby
Trumpet
Bobby started playing trumpet way back in 1974, and continued all thru high school.    He took about 5 years off after graduating.   One day he went and saw a band with a horn player and thought to himself, hey, I can do that!   So he bought another horn, took lessons, and within just a year or so, won an audition spot in a band called Brasswork, top 40, R&B, rock.   
He played with Brasswork about 8 years, and then made a change by joining Mary lLou and the Untouchables.  Bobby played with Mary Lou for nearly 20 years.
Over the years Bobby has worked with Joyride, Crowded Stage, The Headliners, Gene Vincentt and the Cadillac Cruisers, and various other groups in the tri-state area.
Bobby has also played Big Band Jazz throughout the whole time as well.   
On a personal note, Bobby is an auto mechanic by trade.   Sunshine and puppies are a turn on, rude people are a turn off, and he loves ice cream.